Joshua Cooper MD, FACS
Overview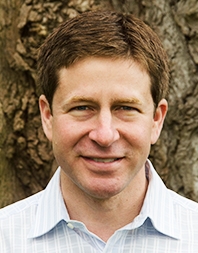 Dr. Cooper is double board certified by both the American Board of Plastic Surgery (ABPS) and the American Board of Surgery (ABS). He is also an active member of the American Society of Plastic Surgeons (ASPS). Over the course of his career, he has developed a love for aesthetic surgery of the face, breasts, and body. He particularly enjoys facial rejuvenation, breast enhancement, and body contouring. Additionally, he finds breast reconstruction for breast cancer patients to be very rewarding. Dr. Cooper makes compassionate patient care central to his practice. He finds that careful attention to detail and trusting relationships with his patients produce high patient satisfaction and excellent surgical outcomes.
Outside of his plastic surgical practice, Dr. Cooper enjoys sailing on the Puget Sound, skiing, playing golf, and enjoying time with his wife and two sons.
Growing Up
Dr. Cooper grew up in the Midwest, in Omaha, Nebraska. As the son of a dedicated physician, Dr. Cooper observed the profoundly positive impact that a doctor could have on his patients and their families. Additionally, while in high school, he had the unique opportunity to scrub in on surgical cases with some neurosurgeons and general surgeons in Omaha. During these cases, he realized his love for anatomy and the operating room. Thus, from a fairly young age, he decided that he would embark on a career in medicine.
Undergraduate Studies
Dr. Cooper graduated Cum Laude at the University of California, San Diego in La Jolla, a world-renowned epicenter for biologic research. In addition to a rigorous pre-medical curriculum, Dr. Cooper studied American History, and he was invited to write an honors thesis as well for the department of history. Additionally, Dr. Cooper taught beginning and advanced sailing classes in Mission Bay to many eager college students interested in taking advantage of San Diego's abundant wind and sun.
Medical School and Residencies
Dr. Cooper returned back to his home town of Omaha to attend medical school. While at the University of Nebraska Medical Center, he developed a love for surgery, and decided to pursue a residency in general surgery. (He also developed a love for another medical student named Emily, whom he married during medical school!)
Dr. Cooper then completed his residency in general surgery at Virginia Mason Medical Center in Seattle. During his residency, he was lucky enough to have the chance to spend a lot of time with plastic surgeons at both Virginia Mason and the University of Washington. Having never been exposed to plastic surgery in medical school, he realized during his intern year as a general surgery resident how amazing the field of plastic surgery was, and decided that after completing his general surgery residency, he would go on to pursue a fellowship in plastic surgery.
After completing his general surgery residency, and becoming board certified in general surgery, he attended the highly esteemed and rigorous Indiana University School of Medicine's plastic and reconstructive surgery residency program. While there he was exposed to a multitude of aesthetic and reconstructive surgery cases, being taught by some of the nation's leaders in the academic field.
Patient Care
After completing his plastic surgery training, Dr. Cooper was recruited back to the Pacific Northwest where he has built a plastic surgery practice centered upon one goal: providing the best care possible to each individual patient. His surgical practice is hinged upon compassionate, patient-centered care.
From the Blog
August 8, 2019 — Sound Plastic Surgery Website is where my blog posts are now! Read More »

The implants I ended up choosing not only made my breasts look fuller and rounder, but you cannot even tell they are implants, which is exactly what I said and wanted.